Sports News
Athletics Aces!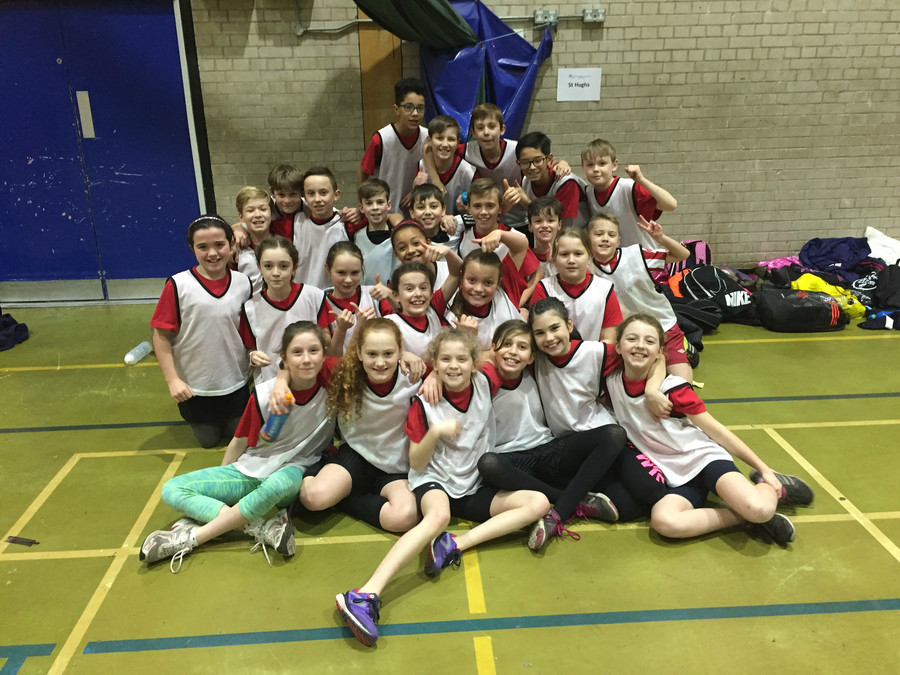 St.Hugh's Indoor Athletics Squad win
to qualify for Trafford finals!
St.Hugh's indoor athletics squad competed at Altrincham Leisure Centre in a heat to qualify for the Trafford Finals. Only the winning school would go forward to the final so St.Hugh's had to be at their best against 5 other schools. Everyone competed superbly in their running and field events, acquiring points towards a team total. The boys actually won every single running race, and all but one of the field events! Together the boys and girls collected a total of points to be crowned winners, ahead of APS/Loreto in second and Bollin in third.
Now they will attend the finals at Altrincham Leisure Centre on Wednesday 22nd February and attempt to retain the Trafford title!