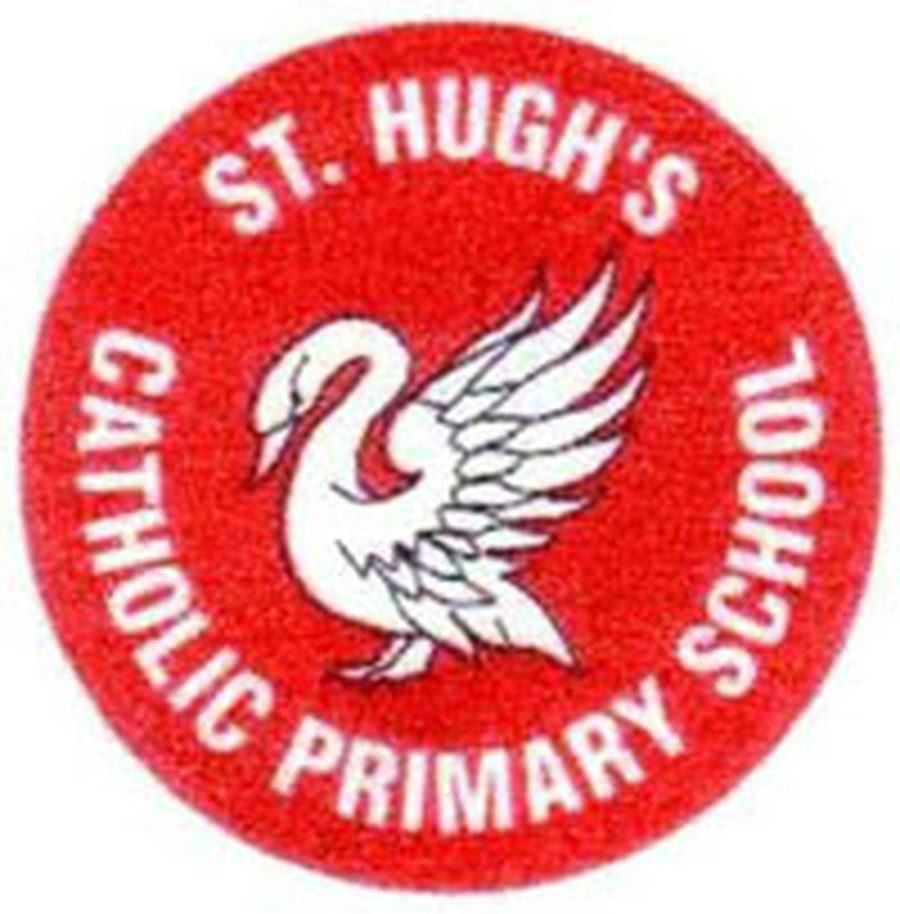 Serving the parish of St Hugh and St John
Pupil Premium Report 2016-17
All members of staff, governors and teaching assistants accept responsibility for 'socially disadvantaged' pupils and are committed to meeting their pastoral, social and academic needs within the school environment. St Hugh's is committed to 'Diminishing the Difference' if one is found to exist between vulnerable pupils and the pupil premium forms a vital part of that process.
Provision will be made through:
Facilitating pupils' access to education

Facilitating pupils' access to the curriculum

Alternative support and intervention within the school
Reporting Pupil Premium
It is the responsibility of the governors to explain pupil premium expenditure to parents in the form of an annual statement. There is no set format for the report of pupil premium. St Hugh's Catholic Primary School will publish details of a report online annually. This report aims to detail information on how Pupil Premium has been used within school. This report will detail the attainment and progress of pupils who are covered by the premium and the intervention that has been supported by the additional funding. Reports will also detail the progress made towards narrowing the gap and this will be supported by reported data and academic progress. Regular reports will be presented on the progress of pupils supported by Pupil Premium to the Pupil Premium link governor and the Board of Governors at St Hugh's Catholic Primary School.
Pupil Premium Expenditure Report 2016-17
What is the Pupil Premium?
The Pupil Premium1 was introduced in April 2011. It was allocated to children from low income families who were known to be eligible for free school meals in both mainstream and non-mainstream settings, and children who had been looked after continuously for more than six months. It is based on January 2016 school census figures for pupils registered as eligible for free school meals in reception to Year 11. For looked after children the Pupil Premium was calculated using the Children Looked After data returns.
Schools are free to spend the Pupil Premium as they see fit. However they are responsible for how they use the additional funding to support pupils from low-income families and the other target groups. We expect that measures will be included in the performance tables that will capture the achievement of those deprived pupils covered by the Pupil Premium. From September 2012, the government also required schools to publish online information about how they have used the Premium.
The level of the premium set for 2016–17 was £1300 per pupil for pupils eligible for free school meals and for pupils in care who had been continuously looked after for six months. Service men/women's children were also eligible at a rate of £300 per pupil.
How much Pupil Premium has the school received?
For the financial year April 2016 to March 2017, the school initially received funding through Pupil Premium of £ 72,140
This figure rose with a series on in year adjustments based upon the January 2017 Census.
Post LaC (Adoption) + £3,800
Ever 6 FSM adjustment +£3960
Children in Care + £1350
Service Child + £600
Final amount received was increased to £81,140
Early indications for 2017-18 equate to conservatively estimated allocated amount of £71,980(54 pupils at £1320 + 2 service pupil at £300) 8% of an estimated FTE of 669. At this point the possibility of the addition of adjustments is unknown.
How have we used the Pupil Premium?
The table below lists the different strategies which have been used in school to support students. The scope and range of activity is wide and reflects those approaches identified by
Not every pupil who is eligible for Pupil Premium has taken part in each activity, and those that have are not restricted to those of low income or vulnerability.
Individual plans for each student were constructed according to need.

There was a mix of individual and group support.

Key worker Teaching Assistant mentoring support.
Additional training for Teaching Assistants to enable better support in class

Teaching Assistant support in class.

Proportion of salary of Teaching Assistant Posts to support reading across the school
Early intervention programmes including literacy & numeracy.

Transition Reception to Year 1. Year 2 to Year 3. Year 6 to Year 7.

Subsidising targeted in-school clubs and activities.

Targeted skills based and/or social, emotional, behavioural support.

Provision of School Uniform

Purchase of improved learning resources
Subsidising after school clubs

Subsidising school trips

Proportion of the cost of specialist visitors to school to broaden pupil experiences e.g Science Day, Music Days, History Days.
Impact of the Pupil Premium.
In common with other schools we believe that it is still too early to assess fully the impact that the Pupil Premium is having on raising achievement and/or improving outcomes for disadvantaged pupils. As a school, we track the performance of all pupils very carefully and will continue to use indicators such as eligibility for Pupil Premium (in the same way that we do for SEN, ethnicity, EAL etc.) to identify the performance of groups of pupils against their peer groups and to address the agenda of Narrowing the Gaps. The longer that tracking continues for pupils, the more secure the judgement that can be made with regard to progress. Short time scales, and small numbers of pupils, produce data that are prone to misrepresentation.
In common with other schools1 we also recognise that is it is difficult to disaggregate the impact of Pupil Premium work from the other things that we do to support vulnerable and disadvantaged pupils both now and in the years prior to Pupil Premium funding. The Assistant Headteachers responsible for assessment continually monitor the progress of the Pupil Premium children through tracking and data analysis.
In judging the impact of the Pupil Premium it should be understood that the school has over many years had a focus of inclusion and support of all pupils where staffing levels both within the classroom and through support staffing (and the cost to the school in providing this) have reflected this practice. What is therefore effectively a different funding mechanism for disadvantaged students cannot be expected to be transparent in proving a meaningful impact.
The school monitors with increased scrutiny the academic attainment and progress of all pupils but particularly those pupils in receipt of Pupil Premium interventions.
References:
Pupil premium: funding for schools and alternative provision
From:Department for Education First published: 25 March 2014
Last updated: 1 May 2014
Support for children and young people, Children's services, Support for children and young people, Schools and colleges, Raising the achievement of disadvantaged children, Children and young people and Schools + others
Toolkit of strategies to improve learning, The Sutton Trust, 2011;
www.suttontrust.com/research/toolkit-of-strategies-to-improve-learning/.