Art Curriculum -

What's happening?
Autumn term
Year 1- Giuseppe Archimboldo
These 'Giuseppe Arcimboldo' lessons for children have children looking at portraits in a whole new light. They will explore a variety of Arcimboldo's paintings and find out what different natural materials he used to create his portraits. The class will have a go at creating portraits to represent different things, including a portrait made up of their interests.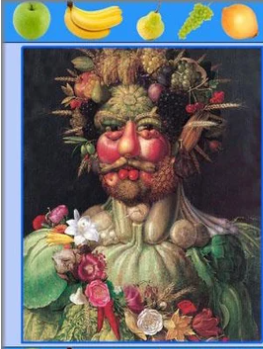 Year 2- Self-portraits
Children explore famous artists and their self-portraits before challenging them to explore different pencils and paints as well as the medium of collage to create their own artwork.
Year 3- Indian Art
Children will be immersed in the fascinating art and culture of India as they explore a range of traditional Indian art mediums. They will have the chance to explore and recreate Indian paintings, create intricate Indian patterns and use these to make beautiful mehndi designs, use block printing to make patterned fabric, and much more!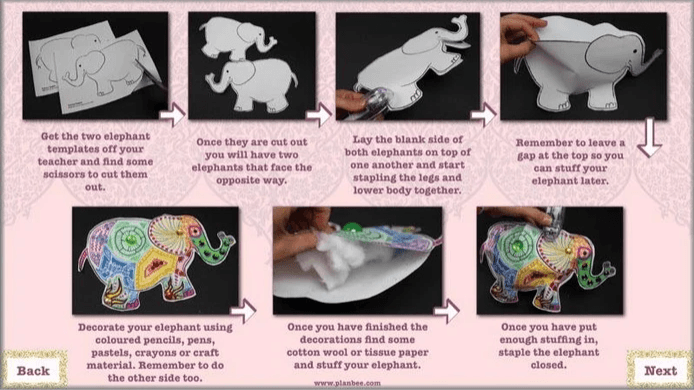 Spring Term
Year 1 - African Art
Children will explore the colours and patterns of the African landscape and native tribes with this 'African Art' unit. The class will be taught how to create African patterns, explore the Maasai culture and their amazing homemade jewellery. Children will make and decorate tribal masks and water jars, admire the beautiful African sunsets and so much more!
Year 2 - Sparks and Flames
Children's imaginations will be ignited as they create pieces of art themed around The Great Fire of London. They will use chalks, paints, collage and mixed media over the course of the lessons as they create fiery art.
Year 3 - Plant Art
Children will be immersed in the beauty of nature within these lessons. Children will be introduced to a variety of plant-themed artworks created by famous artists and will be encouraged to express their opinions of them. They will learn how to make careful observations, mix different tints, shades and tones of colour, and create the illusion of depth within a picture. They will also have the opportunity to create their own 3D flower sculpture rom clay!
Summer Term
Year 1 – Earth Art
Year 1 children will learn that different cultures painted images on rocks to tell stories. They will make their own pet rocks. The classes will explore what sculptures are and will look at sculptures created from natural materials. Children will explore Rangoli patterns made from flowers and leaves. Children will experience the ancient art of loom weaving. They will begin to understand how weaving works and that many fabrics they wear are woven. Year 1 children will learn about the Indian mandala and why it is important to the Indian culture.
Year 2 – Super Sculptures
An introduction at Anthony Gormley's sculptures will occur. They will explore Henry Moore-inspired clay sculptures. Children will look at sculptures by Barbara Hepworth and Anish Kapoor, then look at the structure of some natural objects. Following this, they will make sculptures using a range of materials. Children will look at kinetic sculptures by Alexander Calder, then make mobile sculptures. Sculptures by Dale Chihuly will be explored, then create Chihuly-inspired sculptures.
Year 3 – Famous Buildings
The classes will be introduced to the role of an architect. Children will find out who Sir Christopher Wren was. Year 3 will then immerse themselves in the history, design and features of St Paul's and St Basil's Cathedral. Children will be exposed to the symmetry in the Taj Mahal. The pupils will consider how and why trends in architectural styles change over time. They will find out that the Sydney Opera House was designed as part of a competition before exploring the features of this relatively modern building. The children will design their own building for a particular purpose.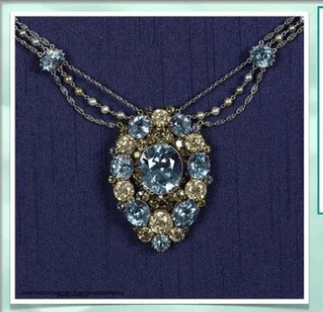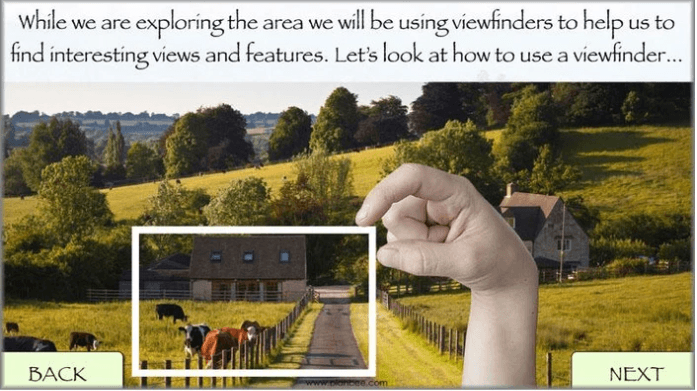 Year 4- Jewellery Designers
Year 4 will explore some famous jewellery companies and how they became successful in their field. Children will love seeing the beautiful jewellery products from the likes of Tiffany & Co., Bulgari and Van Clef & Arpels. We will inspire our classes to design and make their own unique jewellery they can wear or give to someone special!
Year 5- A Sense of Place
We will introduce our classes to the world of landscape art with these creative art lessons. We will start by using a viewfinder to find interesting features and views of a local area and then go on to study the work of some of the most famous landscape artists and how they use perspective to give a sense of depth to their work.
Year 6 - Street Art
In this Graffiti series of lessons, children will find out all about the many varied forms of art in public spaces, and develop their own ideas for quick, colourful, eye-catching, humorous or satirical pieces of street art through sketching and annotating. We will also discuss how street art polarises opinion, when and where it is acceptable, and how it can improve or damage public spaces.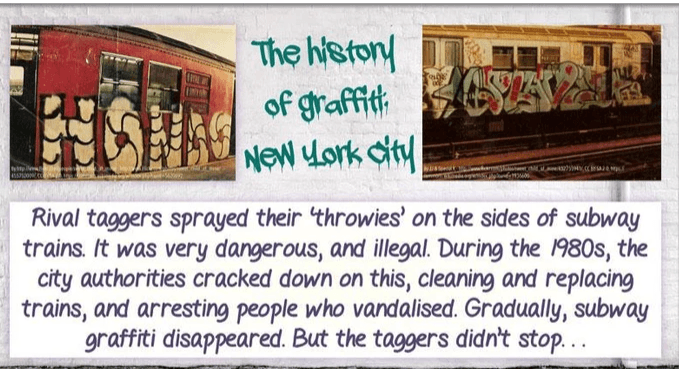 Year 4 - Sonia Delaunay
Year 4 will be Introduced to one of the great female artists of the 20th century, Sonia Delaunay. They will find out about the artist's early life, who and what she was influenced by, and how she developed her own distinctive style of art. We will explore how Sonia Delaunay branched out into the fashion world and the legacy she left behind.

Year 5 - People in Action
We are going to spring into action with our Year 5s! The children will gain a fascinating insight into movement art, looking at the work of various artists and famous artwork as well as giving them the chance to create a variety of their own artwork of 'people in action'.
Year 6 - Cityscapes
Year 6 will be exposed to cities around the world and how their skylines are re-created using art. Children will learn about some fabulous artists, some new art techniques and will discover ways to combine these techniques to get creative in producing their own original pieces of art work.
Year 4 – Can we change places?
In this thought-provoking topic, pupils will think about how environments can affect how we think and feel. They will explore sculptures and describe what they think and feel about them. Year 4 children will take rubbings, sketches and photos of interesting patterns, lines, or images to use in future sculpture designs. They will focus particularly on making sure their design reflects the area they are designing the sculpture for. In this topic, papier mâché or Modroc will heighten the children's artistic interests.
Year 5 – Monet
Year 5 will immerse themselves in the Impressionist movement and the life of Claude Monet. They can then create their own landscape paintings in the style of Monet. They will explore how the light changes landscapes at different times of the day and during different seasons. They will work to recreate Monet's famous 'Sunset in Venice'. They will consider the impact Monet's cataracts had on his artwork and find out how he felt about his work in his later life. Children will explore some other Monet paintings including his famous 'Water Lilies'.
Year 6 – Famous Fashions
These designers William Morris, Jasper Conran, Cath Kidston, and Emma Bridgewater will inspire the children to think about design, style, materials and colour. Year 6 pupils will be introduced to the shoe designers Jimmy Choo, Vivienne Westwood, Christian Louboutin, and Dan Sullivan: stimulating their design techniques of their own shoes. They will look at different events hats are worn at and design a hat for a chosen event. They will also be introduced to a variety of iconic British clothing designers, such as Mary Quant and Stella McCartney. Children will look at examples of costumes from some familiar film characters. They will then design a costume for a character of their choice.