Computing Curriculum- what's happening?
Spring 1
Year 1- Rocket to the Moon
In this unit, children will develop keyboard and mouse skills through designing, building and testing individual rockets by creating a digital list of materials, using drawing software and recording data.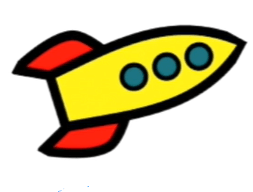 Year 2- Word Processing
Here, children will learn about word processing and how to stay safe online as well developing touch typing skills. Children will be introduced to important keyboard shortcuts, as well as simple editing tools within a word processor including: bold, italics, underline and font colour as well as how to import images.
Year 3- Emailing
Throughout this unit, children will be learning how to send emails with attachments and how to be a responsible digital citizen by thinking about the contents of what is sent.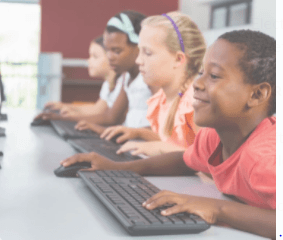 Spring 2
Year 1- Programming Bee Bots
In this unit, children develop early programming skills by using clear instructions to navigate Bee Bots around different courses. Children will explore Bee Bot functions, use video to explain what it can do and programme Bee Bots to tell a story.
Year 2- Programming Scratch Jr
Children will explore more detailed programming, using 'blocks' to carry out the predict – test – review information cycle. They will programme an animation of an animal, make their own musical instrument by creating buttons and using an algorithm to record a joke.
Year 3- Journey Inside a Computer
In this unplugged unit children will explore how a computer's internal systems make them work. They will look at the different processing units and how memory is used in computers. They will look inside a tablet device and create their own computer displays.
Summer 1
Year 1- Digital Imagery
In this unit, children creativity and imagination to plan a miniature adventure story and capture it using developing photography skills. Learn to enhance photos using a range of editing tools as well as searching for and adding other images to a project, resulting in a high-quality photo collage showcase.
Year 2- Creating Stop Motion
Children will use Storyboarding and simple animation creation using either tablet devices or devices with cameras to create their own stop motion animation.
Year 3- Creating Media: Video Trailers
Children will develop filming and editing video skills through the storyboarding and creation of book trailers.
Year 4- Website Design
In this 'Website Design' unit, children develop their research, word processing, and collaborative working skills whilst learning how web pages and web sites are created, exploring how to change layouts, embed images and videos and link between pages.
Year 5- Search Engines
Children recap search engines and are challenged to find specific websites or information as fast as they can and will be taught to use keywords and phrases. They will also learn that not everything they read online is necessarily true.
Year 6 – Big Data 1
Year 6 children will learn to identify how barcodes and QR codes work and how these mechanisms are used for different purposes in the world. They learn ways of collecting and sending data and why it is important to analyse data collected.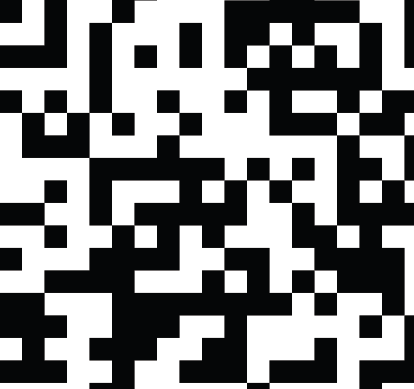 Year 4- HTML
Children learn about the markup language behind a webpage; becoming familiar with HTML tags. They will change HTML and CSS code to alter images and 'remix' a website's text and images to create a fake news story.
Year 5- Micro:bit
This topic highlights the meaning and purpose of programming. Pupils create algorithms and programmes that are used in the real world. They will predict, test and evaluate to create and debug programme with specific aims: a simple animation, a polling programme, pedometer and scoreboard.
Year 6 – Big Data 2
IN this topic, children build upon their knowledge of how networks and the internet are able to share information. They will learn how big data can be used to design smart buildings to improve efficiency, before designing their own smart school. They will also explore the potential dangers of big data.
Year 4- Computational Thinking
This unit uses plugged and unplugged activities to develop the four areas of computational thinking: decomposition, pattern recognition, abstraction and algorithms.
Year 5- Stop Motion Studio
Children will use stop motion technology to Storyboard ideas, take photographs and edit to create a video animation.