Spring 2
Reception – Jungle (Dance)
This is an exciting topic for the children and links to their learning in the Summer term. The children will use their bodies to create simple theme related shapes, movements and actions. Children will be introduced to the idea of showing different levels when they travel and understand how and why it is important to travel safely in space. The children will then perform a basic sequence of music led by an adult.
Year 1- Invasion Game Skills
The children will build on their previous learning and explore some strategies of attack and defence like using the width of the pitch when attacking and closing the space down quickly when defending. The children will learn to change direction competently and confidently, pass and receive a hockey ball, move around safely, which dribbling a ball and stop a ball on the run.
Year 2- Fire of London (Dance)
The Great Fire of London is a Year 2 History topic that the children love, and so to immerse them in their learning we link this with their PE learning. The children will learn to move safely and creatively in space, focus on timing and performance and show use of different levels in their travelling movements.
Year 2- Yoga
The children learn the importance of warming up safely. They will then be shown a range of poses that include jungle animals. They will know how to work imaginatively and how to bend, stretch and reach.
Year 3- Netball
Children in Year 3 start applying the knowledge that they have learned in previous years and apply this to individual sports. The children will learn to pass a netball, accurately, in a variety of ways. They will also learn crucial team tactics that they will need to apply when in a game situation; these include a good starting position, best passing position and to pass the ball within 3 seconds of receiving it.
Year 4- Tennis
Children will apply learned knowledge from their previous Striking and Field Games unit. They will build on this knowledge to further develop their skills. The children will learn to hit consistent forehand returns, get into a good position to play backhand shots and volley a ball.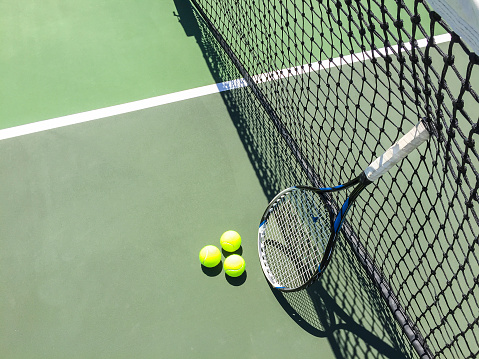 Year 5- Dance through the ages (Dance)
This is a fun topic for the children (and adults!) where they can travel through time with dance. The children build on the skills learned in previous year's dance units. The children will include use of level changes and different directions, as well as including changes in formation, dynamics, Canon, Unison, Direction and Level.
Year 6- The Haka (Dance)
This is a fun unit for the children (especially to any Rugby fans). It is a great unit that really helps engage both boys and girls in dance. The children will learn to creatively change static actions into travelling movements, communicate effectively with a partner and evaluate the work of other's using simple technical language.