The staff Lead for this council is Miss Crier.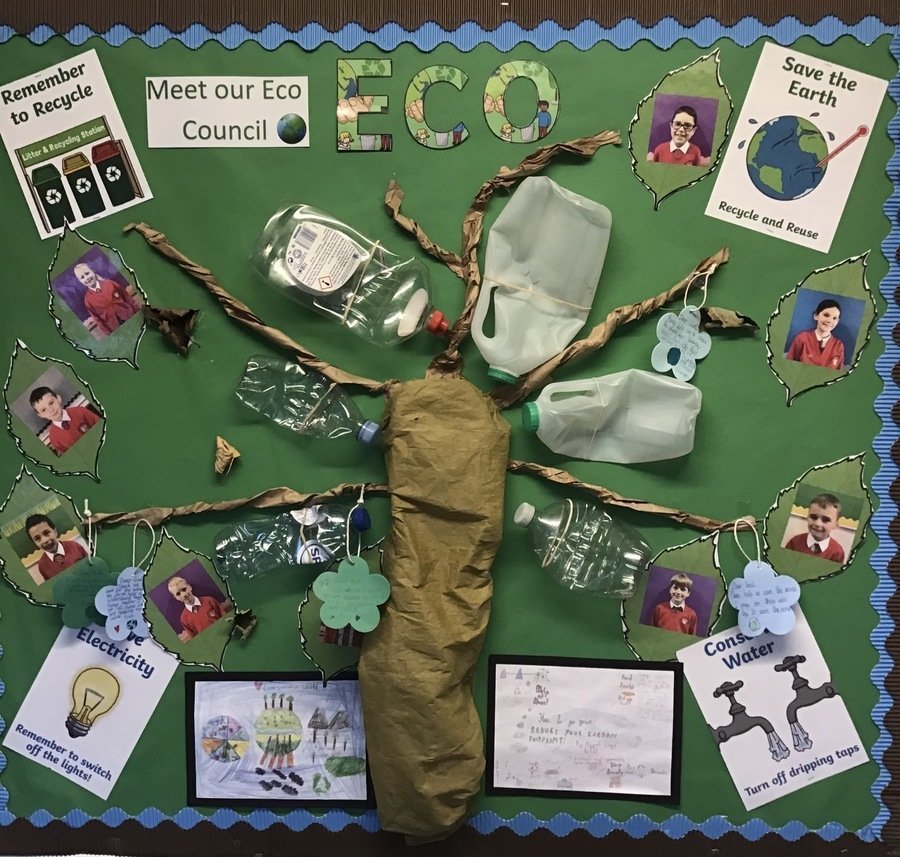 Autumn Term:
The Eco councillors have been getting creative by designing amazing logos that can go on a rocket, which will be launched into space late 2022. This is to raise awareness about the role small satellites play in helping to protect our planet from the effects of climate change. Councillors also supported the COP26 initiative by watching videos about the effects of climate change and creating posters of how we can help save the planet. Special prayers were written, asking God to help the population do better in tackling the issue, which were displayed in the foyer during the conference.
Spring Term:
The focus for the spring term has been helping to keep the school clean by carrying out regular litter picks. Councillors have been fantastic in collecting litter that's been found lying around the playground on a daily basis, in addition to the organised events focusing on wider school areas. This is to help ensure we keep our planet clean, whilst recycling any materials we can!
Spring has sprung so keep an eye out for the exciting planting and growing that we have coming up.