The Staff Lead for this council is Mrs Parr.
In the School Council, it is our job to make sure that the children's voices are heard! As councillors, we meet regularly with our classes and feed back our ideas to the Council. We then vote on the best ideas and take them to Mr Platt to try to put them into action. We also meet with official people too!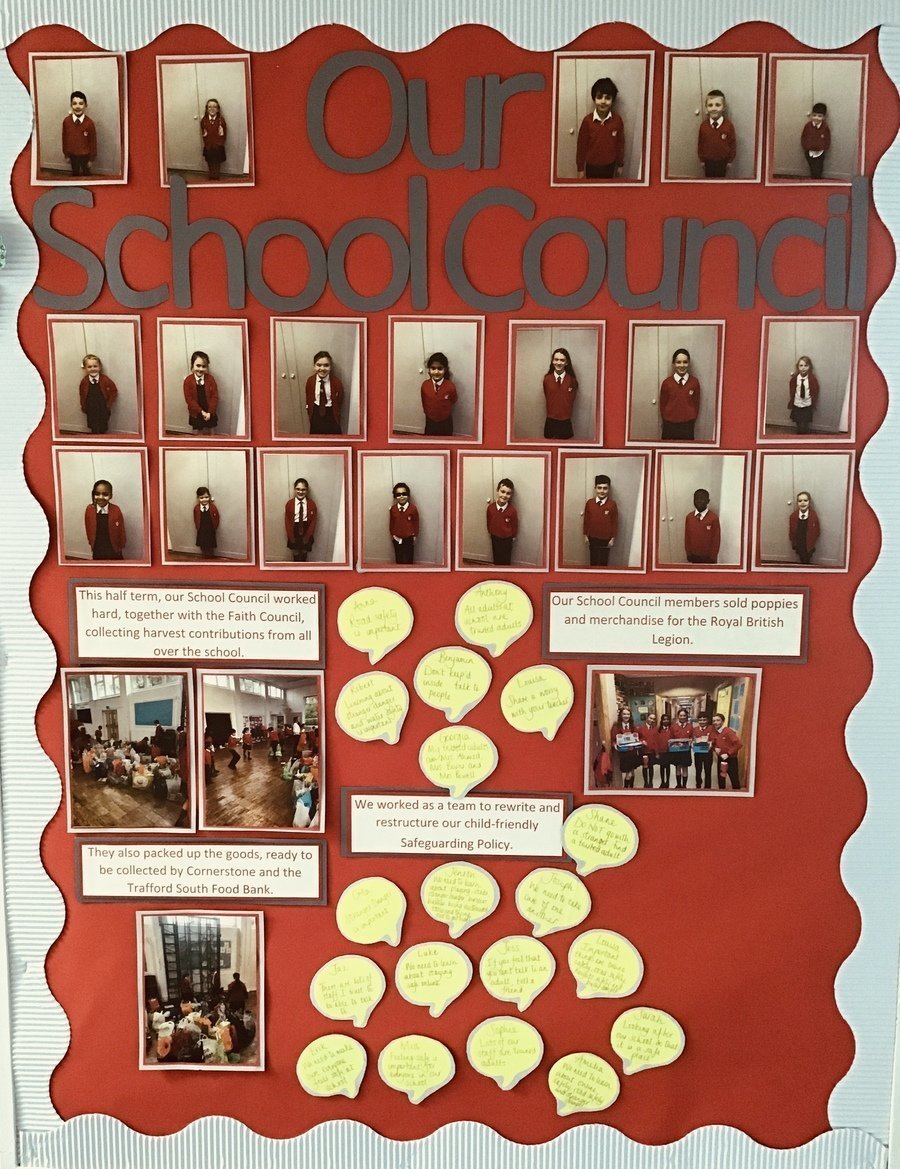 Autumn Term:
This half term, our School Council worked hard, together with the Faith Council, collecting harvest contributions from all over the school.
We packed up the goods, ready to be collected by Cornerstone and the Trafford South Food Bank.
We helped to raise money for the Royal British Legion by selling poppies and merchandise!
We also worked as a team to rewrite and restructure our child-friendly Safeguarding Policy, which you can view under our 'policies' section.
Spring Term:
This term, the school council met in the hall with Mrs McDonough and Mrs Parr to discuss ways to improve playtimes. They came up with many wonderful ideas that we have now put into place, such as:
a quiet area with mats to sit on
a reading area
more equipment available
an area where children can play ball games
Year 6 play leaders to support playtimes
frequent use of the jungle gym
The school council took part in the recent headteacher recruitment process. They asked the candidates well-thought-out questions and gave feedback to Mrs Parr. The children were professional and represented the school extremely well.