The staff Lead for this council is Mr Gallagher.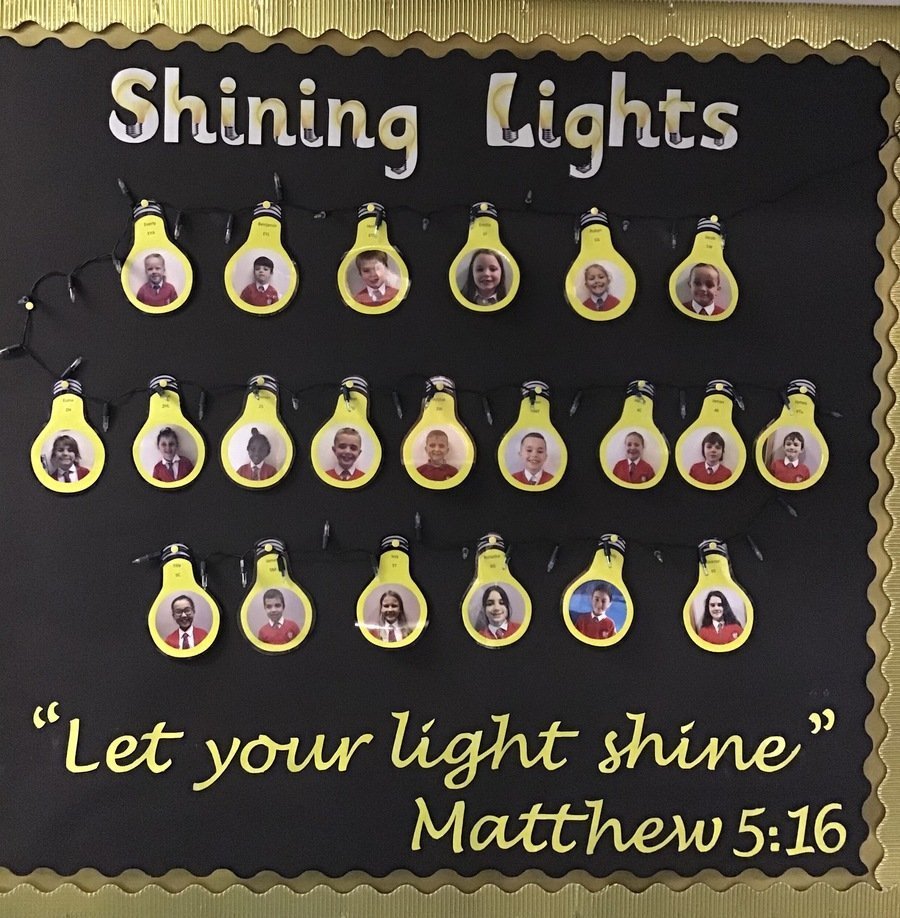 Autumn:
In the Autumn term the Shining Lights started preparations for Anti-Bullying week. They discussed how each class need to think of 'one kind word' to represent the goodness in all at St. Hugh's. In November, the Shining Lights were allowed to meet in person and redesigned the child-friendly Anti-Bullying policy. We discussed the important parts of the older version and any new things we needed to include. Please have a look in the policies section to see all their hard work!
Throughout the term they have been called upon to help with Mr Gallagher's RHE assemblies and delivery of special items to each of their classes and even took part in choosing a name for their class worry monster.
Autumn and Spring Term update: